Here at Absolute Training we give each and every candidate our Absolute Attention, if you want to succeed, call Absolute Training.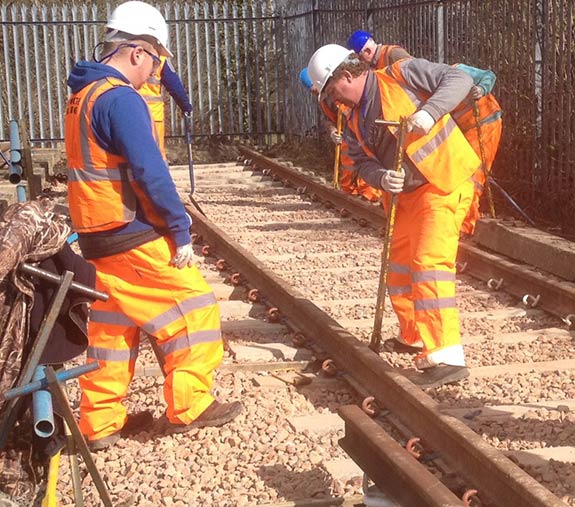 Personal Track Safety AC ( PTS AC )
This is a two day Initial course giving the candidate the basic safety training for working on the railway but "Off Track - on the lineside not undertaking work on the running rails". The certification expiry is two years subject to the candidate carrying out at least two visits to the railway and being signed off by a COSS in their logbook.
The 2 day course currently includes the AC module to allow workers to work within an Overhead Line (OLE) environment.
For delegates wishing to work in Conductor Rail areas DCCR training can be added to the PTS course. This is a one day event and will make the PTS a 3 day event.
For further information please contact us
---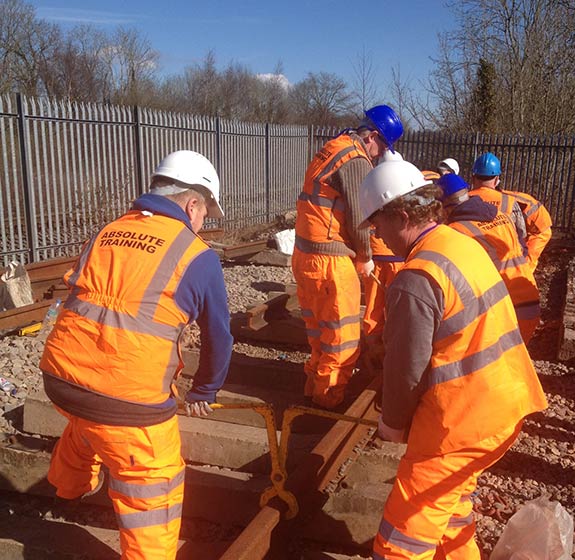 Track Induction (TIC)
This is a ten day course which is intended for " On track " personnel who maintain the railway system and enable work to be undertaken on the running rail and associated components. It consists of :
1 day Health and Safety
1 day Fire Awareness and Emergency First Aid
1 day Manual Handling
2 day PTS as above
5 days Track familiarisation ( getting to know the different components and layout )
For further information please contact us
---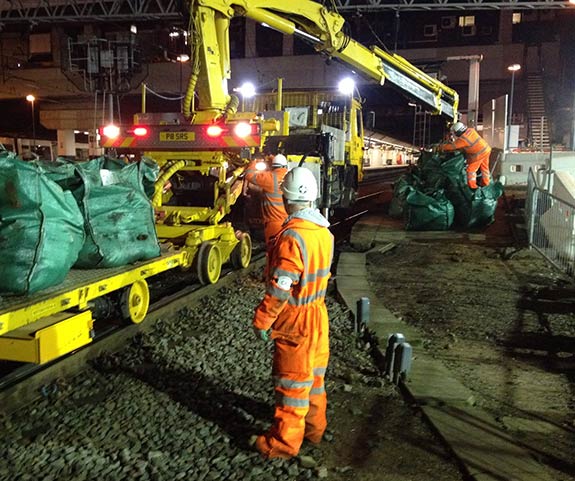 Lookout/Site Warden (LKT)
This is a safety critical competence to enable candidates to undertake safety duties on the rail that protect the workforce from straying into open lines or warn the work group of approaching trains when working on open lines. The competency is re-certified in a two year cycle but again subject to a minimum of two track visits, one per year with the entry completed in the logbook for verification. This competency can be held only if the candidate has a valid PTS certificate. The course is a one day delivery.
For further information please contact us
---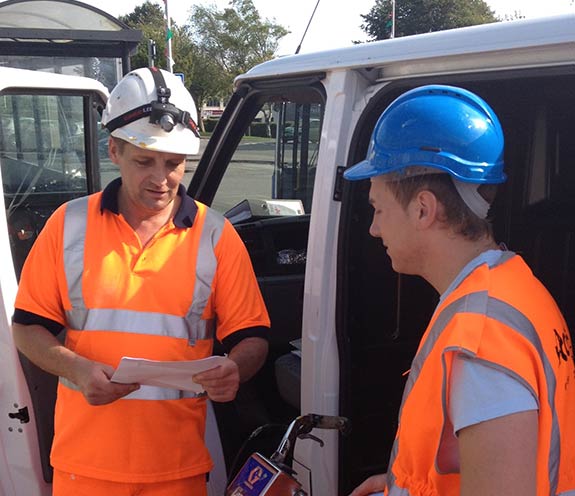 Controller Of Site Safety (COSS)
The course is intended for candidates who have a good knowledge of track access and procedures with the experience to take charge of PTS workers when " On or Near " the track.
All candidates must be in possession of a valid PTS. The course will explain the procedures and different options for work carried out on the railway infrastructure. The course length is four or five days (the additional day if the candidate needs to hold an isolation certificate (so as work can be carried out on electrified line's).
We conduct the full range of NCCA Competencies including Protection Controller, AOD Points Op/ AOD Level Crossing Attendant/ AOD Handsignaller, Engineering Supervisor, Machine Controller, Crane Controller, Machine Attachments & Tandem Lift
For further information please contact us